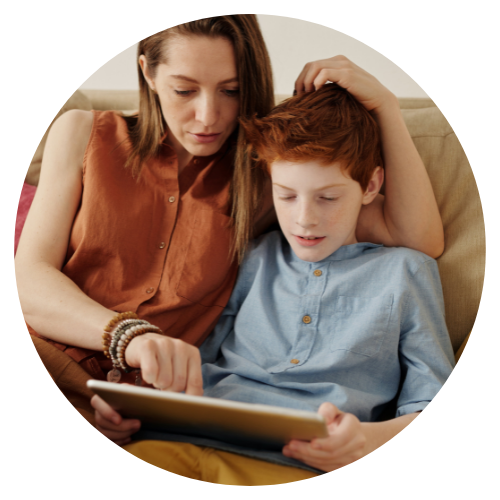 Parenting isn't easy - we're here to help
At Family Solutions Group, we apply evidence-based strategies to develop parenting and stress-management skills, and improve family dynamics.
With the guidance parenting experts, parents in the Parenting Tough Kids Program will learn to parent effectively and foster strong relationships with their children, with an emphasis on communication, behavioural management, and mental health.
How Does it Work?
Parenting Tough Kids is offered either as a self-paced course which parents can purchase and complete on their own time. Alternately, parents can purchase the program as a guided process with a trained parenting specialist supporting the parents.
Currently, the coached course is offered in-person and online. Coaches meet weekly with their clients, and sessions alternate between program instruction and targeted coaching to address each family's specific concerns and questions.
To learn more about the coaching process, read our introduction package here!
Parenting Tough Kids Course Curriculum
Pricing Plans
Four program streams are available for you to choose from. Each stream offers different levels of content access and coaching involvement. Review the price list below to determine which plan is best-suited to your family!
Purchase Individual Coaching Sessions
Coaching with a parenting specialist is suited to any parents or guardians of children with complex needs who are seeking support, guided practice, and accountability in their parenting journey.
We offer individual sessions with parenting specialists for those taking the self-guided program who need to review one or two topics. These sessions are sold individually for $120/1.5 hours.